Panettone with three chocolates
Italian handmade Panettone with dark chocolate, milk chocolate and gianduia.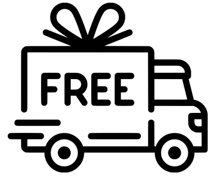 Free shipping
For orders over 70 EUR
Product description
Ingredients
Type 0 soft wheat flour, sugar, natural mother yeast, dextrose powder, emulsifier E471, powdered skimmed milk, egg yolk, butter, salt, flavourings, enzymes, pieces of dark, white and milk chocolate (39% cocoa , ingredients: sugar, cocoa-dough, cocoa-butter, emulsifier, soy lecithin, natural vanilla flavouring).
Icing ingredients
Sugar, hazelnut dough (25%), cocoa-butter, powdered milk, cocoa-dough, emulsifier, soy lecithin, vanilla extract, gluten free. It might contain pieces of walnuts. keep in a cool and dry place.
Our Offers
For Christmas 2020