Panettone with Pistachio of Bronte and white chocolate
Italian handmade Panettone with Pistachio of Bronte and icing with Venchi white chocolate.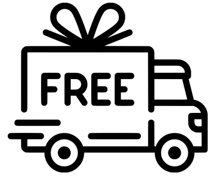 Free shipping
For orders over 70 EUR
Product description
Ingredients
Type 0 soft wheat flour, sugar, natural mother yeast, dextrose powder, emulsifier E471, powdered skimmed milk, egg yolk, butter, salt, Sicilian pistachio flavour, enzymes, white chocolate in pieces (39% cocoa , ingredients: sugar, cocoa-dough, cocoa-butter, emulsifier, soy lecithin, natural vanilla flavouring).
Icing ingredients
Sugar, vegetable fat (shea, sunflower) white chocolate 20% (sugar, cocoa-butter, powdered whole milk) powdered whey, lactose, emulsifier, sunflower lecithin, natural flavourings and pistachio. It might contain pieces of walnuts. Keep in a cool and dry place.
Our Offers
For Christmas 2020